Glowing Braiding Hair Kanekalon Jumbo Braiding Hair Extensions 5Pcs Colorful Luminous Braiding Hair for Box Braids Glow in the Dark Braiding Hair Extensions.
White / Hot Pink / Light Purple / Light Green/ Light Blue each 1 PCS in package.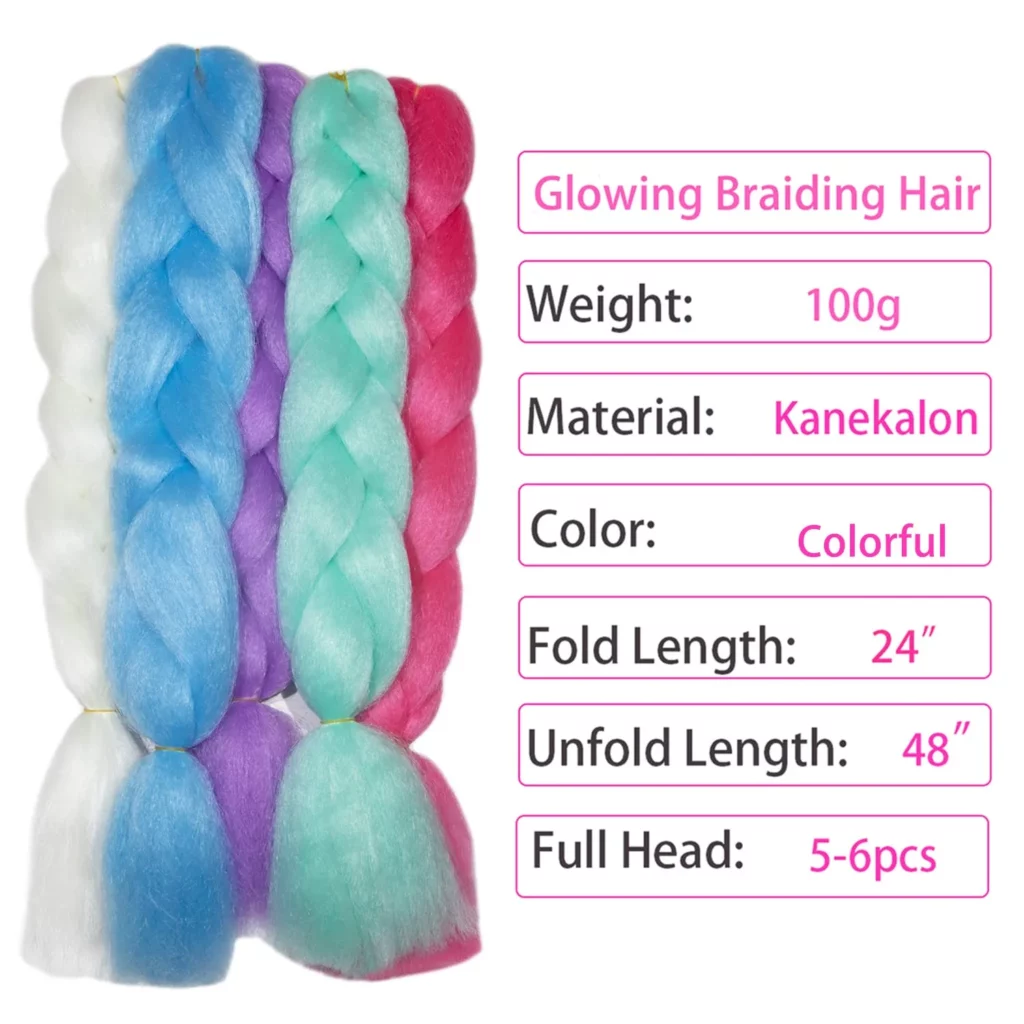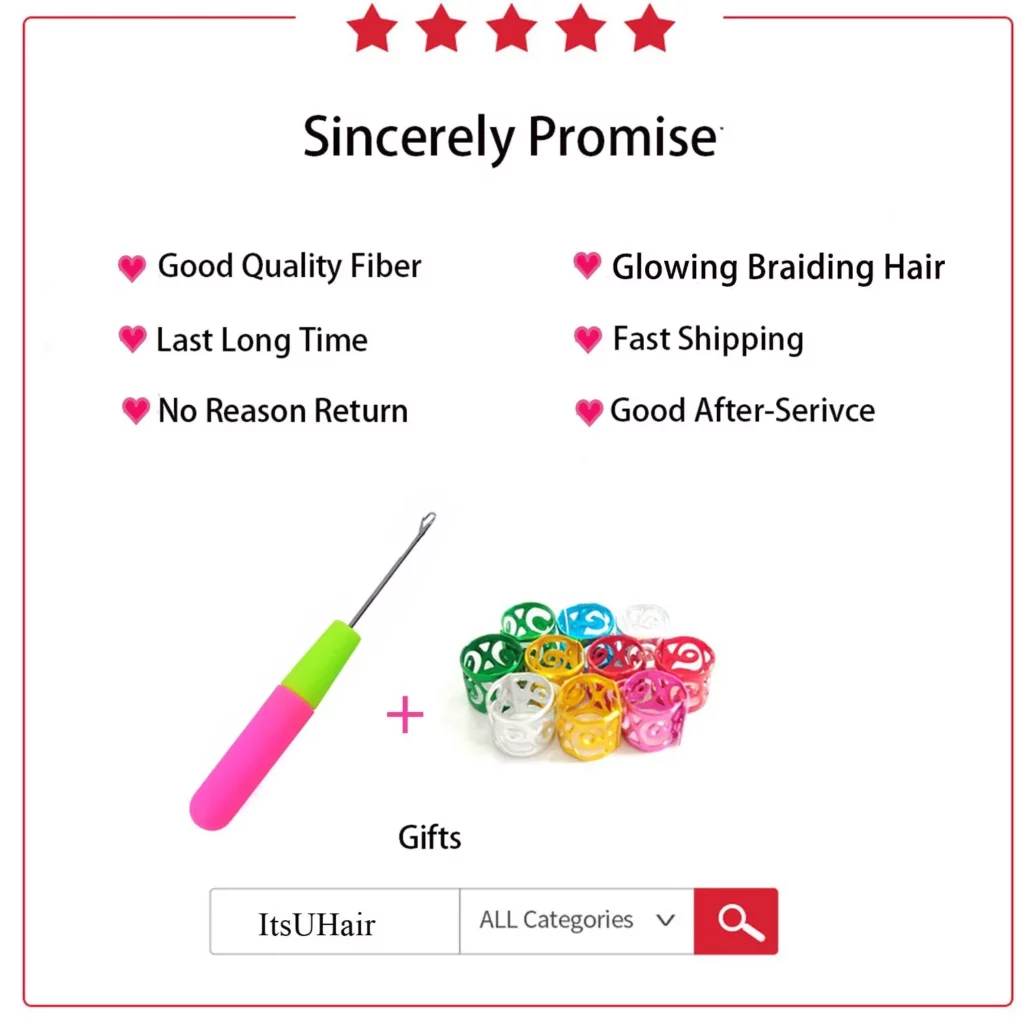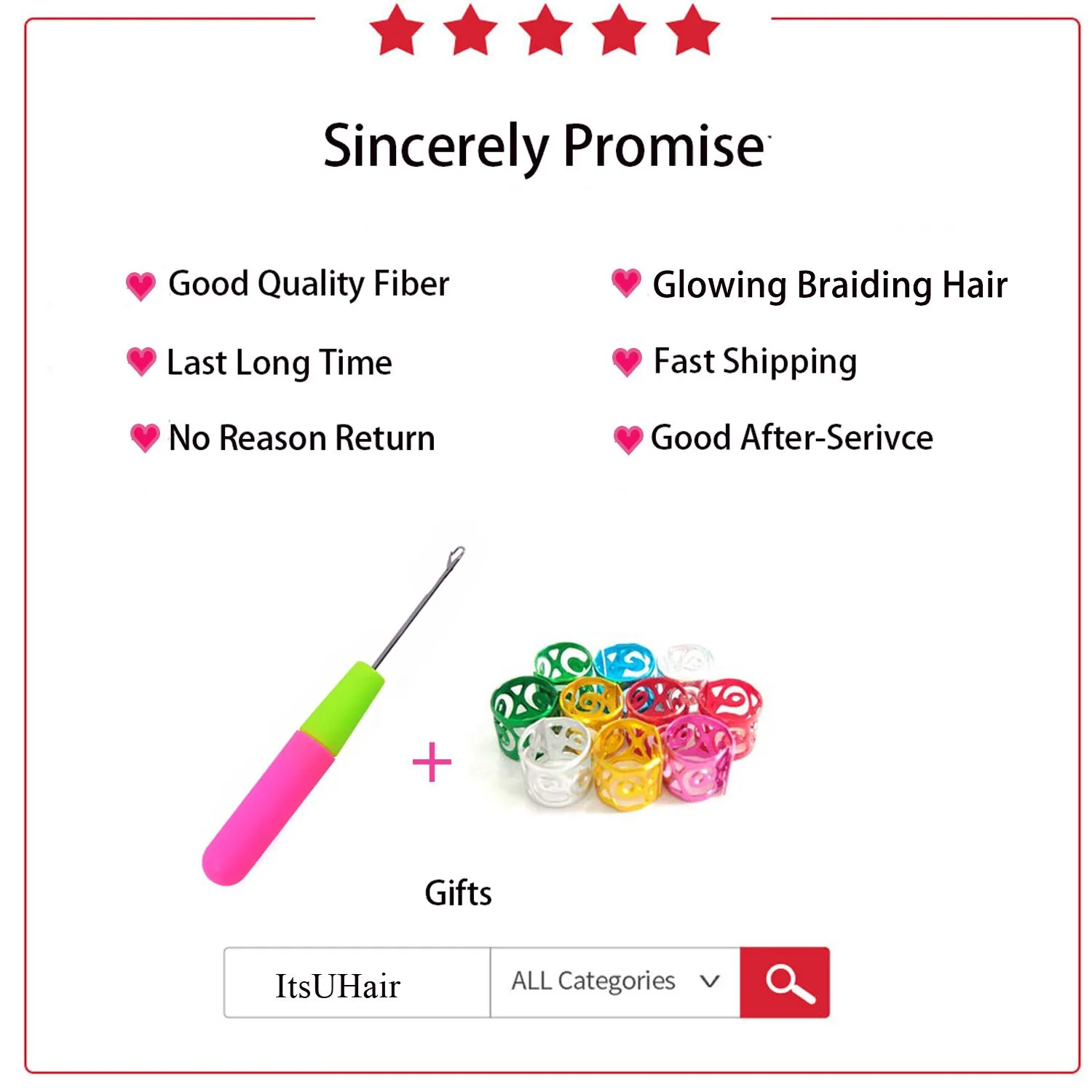 Glowing Kanekalon Jumbo Braiding Hair Material: 100% Kanekalon Braiding Hair Extensions, Glow in the Dark.
Jumbo Braids Hair Details: 100g/pcs, 24inch Fold, 48inch Unfold,5-8 pcs for Full Head According to Your Like.
Kanekalon Braiding Hair Extensions Good Quality: Soft, Silky, Lightweight, Comfortable, No Shedding, No Tangle, No Fade and Durable.
Jumbo Braids Hair Easy to Use: Can Be Crochet, Braid and Twist, You Can Make Crochet Braids, Dreadlocks, Box Braids, Passion Twists etc.
Good Serivces: Amazon Fast Shipping, You Can Choose Expedited Shipping or Standard Shipping According to Your Need. Also, No Reason Return Policy.
Kanekalon Jumbo Braiding Hair: Glowing Jumbo Braiding Hair, Glow at Night. To Be a Different You with Same Hair.
Jumbo Box Braid Hair: Quality Fiber, Soft, Bouncy, No Tangle, No Shedding, No Smell.
Luminous Braiding Hair Easy to Use: You Can Use Kanekalon Braiding Hair for Crochet Braids, Box Braids, Dreadlocks, Passion Twist etc.
Jumbo Braids Hair Reasonable Price Factory Direct Sales, Best Price for Best Quality.
ItsUHair Service Team: We Have Prepared Well to Provide the Best Glowing Braiding Hair and Best Service, Welcome to Place Order, Let Us Have a Chance to Service for You.
All Glowing Braiding Hair Color Show
If you want to buy glowing braiding hair more than 100 pcs one time, please contact us first, you will get a favorable wholesale price